While many people dread wearing metal braces, many patients are excited about the prospect of wearing Invisalign invisible braces. It is a popular orthodontic treatment that dentists believe can help a significant portion of patients who have relatively minor orthodontic problems. It is a treatment that's available at Ulibarri Family Dentistry in Fort Collins, CO.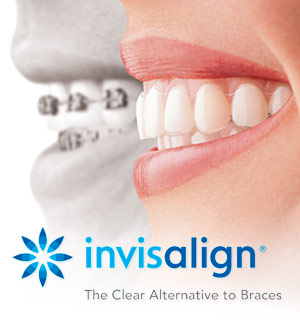 The Invisalign Way
Almost everyone wants a perfect, straight and beautiful smile. In fact, A Kelton Global survey discovered that the most positive first impressions occur due to an attractive set of teeth. With Invisalign, crooked or misaligned teeth are straightened using clear plastic trays instead of metal devices. Invisible aligners are as effective as braces in repositioning the teeth to improve the appearance of your smile.
How Does Invisalign Help?
Invisalign aligner trays are designed to gently force your teeth to conform to their shape over a specific period of time—usually six to 12 months. Once the first tray does its job, it's time to wear the next one—this process continues every two weeks or so. After your Alexandria dentist confirms that the treatment is complete, you'll use the final aligner tray as your retainer every night while sleeping.
Why Do People Prefer Invisalign
There are a few key reasons why dental patients specifically ask for Invisalign over metal or ceramic braces. Explore whether these reasons apply to your unique case:
They are working professionals who are required to speak often at business meetings and conferences (the trays can be removed at will)
They want to be able to enjoy their favorite foods that aren't easy to eat when wearing permanent braces (like corn on the cob)
They don't want to experience the discomfort that is common in the early stages of wearing metal braces
The treatment period for Invisalign is usually shorter compared to traditional braces
Put Your Smile First
Many people put off orthodontic treatment because they don't think it's a priority. But countless smile surveys have confirmed the importance of a straight, beautiful smile in your professional and social life. Put the quality of your smile first—call Ulibarri Family Dentistry in Fort Collins, CO at (970) 224-5599 today to schedule an appointment.
Having a naturally beautiful smile doesn't have to seem impossible! Call Ulibarri Family Dentistry at (970) 224-5599 today to learn more about our Invisalign services.